Who we are? 
4 major European festivals
We Love Green (FR) , Boom Festival (PT), Pohoda Festival (SK) & Dour Festival (BE)
2 pioneer NGOs
A Greener Festival (UK), GO Group (DE)
We are using an international scope with various types of expertise for the conception of a more sustainable production method.
WE LOVE GREEN 
Bois de Vincennes, Paris, France
2 days festival since 2011
Capacity : 40 000 festivals goers
Total attendance in 2019: 80 000 
We Love Green is an independent music festival, a pioneer within the responsible festival scene and committed in the design of sustainable solutions, initiator of GEX project. 
For an eco-designed scenography, We Love Green works in circular economy, with recycling & reusable materials with the idea of the 7R's of circular economy. In 2019, We Love Green set up an online platform with "Co-recyclage" to source materials & reinsert them in a circular economy, after the festival.
Food is an integral part of both a country's and region's cultural landscape. We Love Green is dedicated to serving the best gastronomic delights locally sourced to create a pioneering eco-friendly food offer in the heart of Paris. We Love Green provides a map of local & bio suppliers, farmers etc. 100% traceability, local and organic, 50% vegetarian.
AWARDS :
EUROPE FESTIVAL AWARD
Winner of the "Green Operations Award" in 2012 
YOUROPE «Green & Clean Award»
Winner of the "Green & Clean Award"
TROPHÉE ÉVÉNEMENTS PARISIEN ÉCO-RESPONSABLES
Winner of the "eco-responsible parisian events award" in 2018
A GREENER FESTIVAL AWARD «Outstanding Category»
Winner of « A Greener Festival Award » in the category 'Outstanding' in 2011 – 2012 – 2014 – 2016 – 2017 – 2018 – 2019
AGF International Awards
Winner of the Pied Piper Award (for a greener communication) in 2020
Good Mood in association with BOOM FESTIVAL :
Idanha-a-Nova, Portugal
8 days festival every 2 years
Since 1997
Total attendance in 2018 : 41 000 participants per day
Boom is a pioneer in terms of sustainable food and scenography.
Materials used for set design and decoration are mostly local, organically sourced, recycled and/or upcycled material so as to prevent unnecessary waste and promote a circular economy. Strong emphasis in promoting upcoming local architects, builders and sustainable building techniques into festival culture
As for food, Boom provides to food stall holders a list of local suppliers and nearby organic farmers. In 2016 Boom also started collaborating with Refood Association to collect food waste from restaurants and distribute it to charity centres across the region. At Boomland, a vegetable garden provides 100% organic food for the onsite team.
In 2021, 85% of all food options will be vegetarian and/or vegan.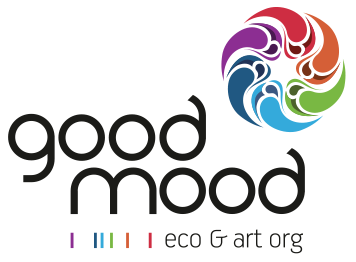 AWARDS :
EUROPE FESTIVAL AWARD
Winner of the "Green Operations Award" in 2010*
* was called "green & clean award" at that time
A GREENER FESTIVAL AWARD «Outstanding Category»
Winner of « A Greener Festival Award » in the category 'Outstanding' in 2010 – 2012 – 2014 – 2016 – 2018 –
POHODA FESTIVAL
Trenčín, Pohoda, Slovakia
3 days festival since 1997
Capacity : 30 000 per day
Pohoda is a music and arts festival on the airbase near the city of Trenčín, Slovakia, where alternative, indie, electronica, world music & punk meet classical; alongside literature, dance, visual art, film and theatre.
Instead of making decorations or scenery backdrops, on Pohoda we expose works of art of local artists. The artworks are very various, from sculptures to projections, performances and live painting. We cooperate with various curators to select and invite the artists.
The food on Pohoda has to be good and various. Amid various caterers, we want to provide a variety of diets and cuisines and encourage local restaurants from Trenčín to participate as well. We organize a « Farmer's breakfast », a special morning market, where we can find local products made into a selection of tasty breakfasts.
All foods are served on compostable food-ware, that is collected separately and processed in the ecological way.
AWARDS :
EUROPE FESTIVAL AWARDS
Winner of the "Green Operations Award" in 2017
Winner of the "Take A Stand Award" in 2018
Winner of the "Award for Excellence & Passion" in 2018
Dour Festival
Dour, Belgium
5 days festival since 1989
Capacity /day: 48 000 festival-goers
Total attendance in 2019 : 251 000
3D absl in association with Dour Festival
The Dour Festival offers a unique and alternative program combining mythical artists, discoveries and diversity.
As well as an ever more sustainable scenography thanks to the help of an external service provider.
Its lasting buildings, made from recovered and reused materials with the idea of circularity, allow the festival to adopt an eco-responsible approach since no waste is produced.
In association with 3D asbl in charge of the environmental section, the Dour Festival also worked to create various decorative and sustainable elements.
The Dour Festival offers a wide range of food solutions. The festival counts today numerous food stands offering dishes for all tastes and diets: vegetarian, vegan and even gluten-free.
The Dour Festival also wishes to highlight the local producers, such as brewers, farmers or caterers. To this end, aperitifs with local beverages and local dishes are organized daily on several campings, and 70% of the food prepared for the artists and the crew comes from local suppliers/farmers.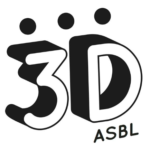 A GREENER FESTIVAL
A Greener Festival is a non-profit company, committed to helping events, festivals and venues around the world to become more sustainable and to reduce environmental impacts.
AGF is unique in being able to assess a wide range of festivals, provides evaluation on sustainability and a global perspective on good practices and developing green initiatives from around the world.
As pioneers in event sustainability, AGF provides certification, training, expertise, and facilitates the exchange of best practices.
GO GROUP
GO Group is an independent, pan European and cross industry think-tank to inspire people in the music festival and events industry to run their operations greener, smarter, more sustainable and more responsible.
Since the beginning GO GROUP inspired and connected hundreds of festivals, initiatives and scientists in more than 70 events such as workshops, conferences, field trips, panels, keynotes and discussions in 19 countries and all parts of Europe; to exchange knowledge, stimulate change, cooperate with and promote institutions, projects and initiatives. 
GO Group is a regular contributor to the most important events of the (live) music industry.